Our Staff
---
We are a group of seasoned professionals in the area of computer sales, service, networking and alike in office equipment copiers, fax machines, printers, phone systems and cash registers.  Our combined experiences of over 75 years allows us to take an objective and well defined approach to your particular needs in very diverse areas of expertise.   We understand customer's needs and how to deliver the products and services that meet those needs. Whether you are a consumer, home office user, small business, large corporation, educational or government institution, we feel that we can assist you with your technology needs in most areas. Because of the rapidly changing industry that we are a part of, we are constantly learning about new products and services that help us better serve our clients. This is a significant benefit to our customers and clients. Because we have seen the evolution of technology, we can make real-world recommendations on what we have seen as good manufacturers, products, service and support.

Our direct experiences with customers utilizing technology, and our commitment and integrity to provide the best products and services to our clients, provides us with an advantage over our competition. Each of us comes from a different background and area of expertise, which makes our Team one that can help you, your company, or organization continue to prosper in this ever-changing world. Technology is an invaluable tool that can be used to gain a competitive edge, help you and your organization to become more productive, and to service your customers, students, constituents, and associates at the highest possible levels.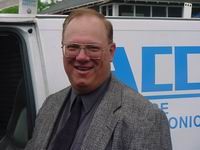 Jim Becker
President and CEO
Jim has been serving the business, education and government offices of Monroe County, the Lehigh Valley and the Pocono Mountains for 33 years.  The organization was founded in 1979 selling and servicing typewriters and has evolved to include computer networks, copiers, cash registers and other office technology.  He and his wife Margie live in the Tannersville area.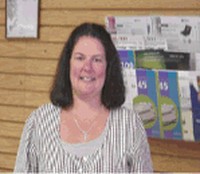 Kathy Hill
Office Manager
Kathy has been with Access Office Technologies since it's inception in 1979 and has a vast knowledge of office technology.  As  the office manager she is involved with inside sales and purchasing, service and support coordination and bookkeeping.